Medea Starring Annette Bening with Lian Ensemble
Medea Starring Annette Bening with Lian Ensemble
Event Date:
09/18/2009 - 8:00pm
-
10/18/2009 - 7:00pm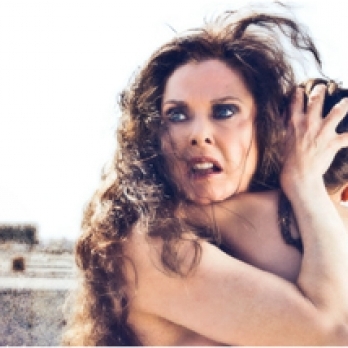 MedeaMedea
starring Annette Bening
Music by Lian Ensemble
directed by Lenka Udovicki
World Premiere produced by UCLA Live
Annette Bening stars in a new interpretation of Euripides' classic about the passionate and destructive affair between the mortal Greek hero Jason and the mystical and exotic Medea. Lenka Udovicki, who has directed theater and opera around the world, incorporates classical elements, such as a 12-woman chorus and on-stage musicians, into this stylized modern staging produced by UCLA Live. Written for an Athenian audience that was at the height of its Golden Age, "Medea" remains a potent critique of power.
Lian Ensemble:
Pirayeh Pourafar, tar,setar, buzq, composer
Brahim Fribgane, oud
Mani Bolouri, kamancheh
Randy Gloss, daf, dayerah
Houman Pourmehdi, tonbak, daf, ney, vocal, composer

Fri-Sat, Sep 18-19 at 8pm (preview)
Sun, Sep 20 at 7pm (preview)
Tue, Sep 22 at 8pm (preview)
Wed-Sat, Sep 23-26 at 8pm
Sun, Sep 27 at 7pm
Tue-Sat, Sep 29-Oct 3 at 8pm
Sun, Oct 4 at 7pm
Tue-Sat, Oct 6-10 at 8pm
Sun, Oct 11 at 7pm
Tue-Sat, Oct 13-17 at 8pm
Sun, Oct 18 at 7pm
Freud Playhouse
$110, 80
Tickets on: www.ticketmaster.com